Model  typically wears a XS or Small- this top fits true to size.  
If you have any questions about this item, we are here to help!  Message us and we will answer as soon as possible! Click here to Message Us  Be sure to include which item you have questions about when you message we will respond as quickly as possible!
Model Info: 
Wearing girls size small
Model typically wears a size XS/S- Size 6 or 7
Model is 4' tall, Bust is 24", Waist 21", Hips 24"
This fits true to size
Model is age 6

Return items purchased online in original condition within 14 days for a full refund.
Online purchases are not available for in store return or exchange.
Note: The Sizing Guide provides general sizing information only, and fit can vary depending on style and brand. For more specific sizing information on the product, please feel free to chat with a stylist.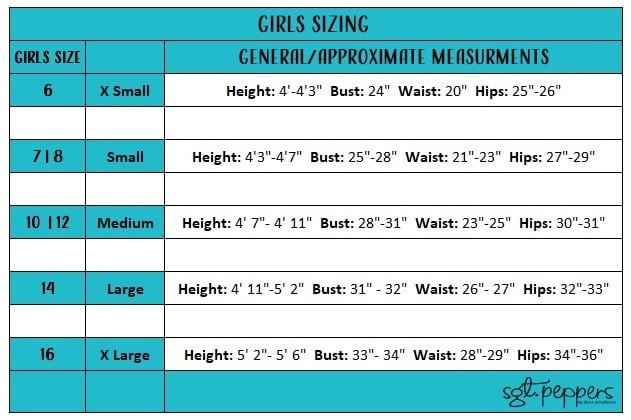 skirts